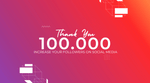 Most companies nowadays rely on digital marketing because it is an inexpensive way to reach out to their prospects. One example is using social media platforms like Facebook and Instagram because many people use them. However, social media is only effective because it relies on engagement, meaning a company's social media profile must have followers.
A company's followers should be engaged for any social media campaign to be successful. However, this is never easy because building a follower base, especially a loyal one, takes time and effort. Followers do not come overnight, and you must work to build trust and relationships with them. Furthermore, businesses must create content that resonates with their followers to ensure the message is received. To help you grow your follower base, here are some practical tips:
#1 - Produce Quality and Relevant Content
Creating quality content is essential for any digital marketing campaign. It is the foundation of any successful social media campaign and will help you build relationships with your followers. Quality content should be relevant, engaging, and shareable. It should also be tailored to the interests of your target audience.
For example, if you target millennials, create content that appeals to their interests, such as lifestyle, travel, fashion, and entertainment. This way, you can ensure that your content will be seen and shared by the right people, and your content shared from there will allow it to be seen by more people.
#2 - Create Page Like Ads
Page-like ads are a great way to reach potential customers and build your following. These ads typically target users who have already liked similar pages and products. This is a great way to get a large audience with a minimal budget.
Page like ads can also target users who have previously interacted with your page or content. This helps you reach out to people who are already interested in your brand and are more likely to engage with your content.
#3 - Host Giveaways and Contests
 Hosting giveaways and contests is a great way to increase engagement on your page. People love free stuff, and giveaways are a great way to get more people to like and follow your page. You can offer something as simple as a discount code or a free product. This will get more people interested in your page and increase engagement.
Contests are also a great way to engage your followers. You can ask them to post pictures or videos of themselves using your product or talking about your brand. This will help get more people talking about your brand and increase your page's reach.
#4 - Collaborate with Influencers
Influencers are people with a large following on social media that have the power to influence their followers. Collaborating with influencers can be a great way to reach a larger audience and increase engagement on your page. You can team up with influencers to promote your page, create content, or even do giveaways. This will help to get more people interested in your page and increase engagement.
#5 - Post Content According to a Schedule
Having a posting schedule is essential for any social media page. This will help you stay consistent and ensure your followers know when to expect new content. You can use tools such as Hootsuite or Buffer to schedule posts in advance. This will help to keep your page active and increase engagement.
There is no right or wrong time to post, but you should be aware of peak times when your audience will most likely be online. This will help you to get the most out of your posts and maximize engagement.
#6 - Always Include a Call to Action
A call to action (CTA) is essential to any social media post. It encourages your followers to take specific actions, such as visiting your website, signing up for a newsletter, or purchasing a product or service. Without a CTA, your followers may not know what to do next.
When creating a CTA, make sure to use clear and concise language. You should also include a link to the page or product that you are promoting. This will make it easier for your followers to take the desired action.
Conclusion
Social media is a powerful marketing tool, but only if you have the ideal amount of followers. Because of this, you must focus on quality over quantity when growing your social media following. This way, you can ensure that your followers are engaged and interested in your content and build a legion of followers.
Ecom Chief provides top-quality services for Facebook marketing. We understand the needs of businesses, so we develop comprehensive solutions to ensure your prospects see you for a competitive advantage. Fill out our submission form today and allow us to build your strategy!