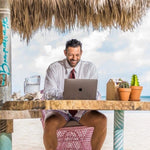 Are you ready to join the e-commerce revolution and launch your own online business? Look no further!
Sick of the 9-5 grind? Ready to run your own profitable dropshipping business from home? Ecom Chief offers a turnkey solution to start generating sales quickly.

Our experienced team handles everything - market research, reliable suppliers, a high-converting Shopify store, proven marketing strategies, comprehensive training and support.

Simply invest in a complete dropshipping package and we'll launch your online business fast. Ecom Chief takes care of all the heavy lifting so you can focus on growing your dropshipping empire.

Access a community of over 1 million Shopify users and 24/7 support. Buy a turnkey dropshipping website now and say goodbye to the rat race and hello to freedom and financial success!
BUY A DROPSHIPPING STORE NOW➡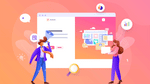 "Empower Your Remote Work Life: Launch Your Own Agency Now!"
✔️Multiple Agencies to choose from
✔️Opportunity to sell websites and services just like us
✔️Order management is handled by us, relieving you of that responsibility
✔️Our dedicated team puts in the hard work for you
✔️Enjoy profit margins of over 50% or higher
✔️Flexibility to run your agency from anywhere in the world


BUY AGENCY NOW➡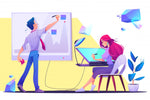 Amazon FBA ( Fulfilled by Amazon) Businesses for Sale
Digital Agencies for Sale
Popular Business Categories